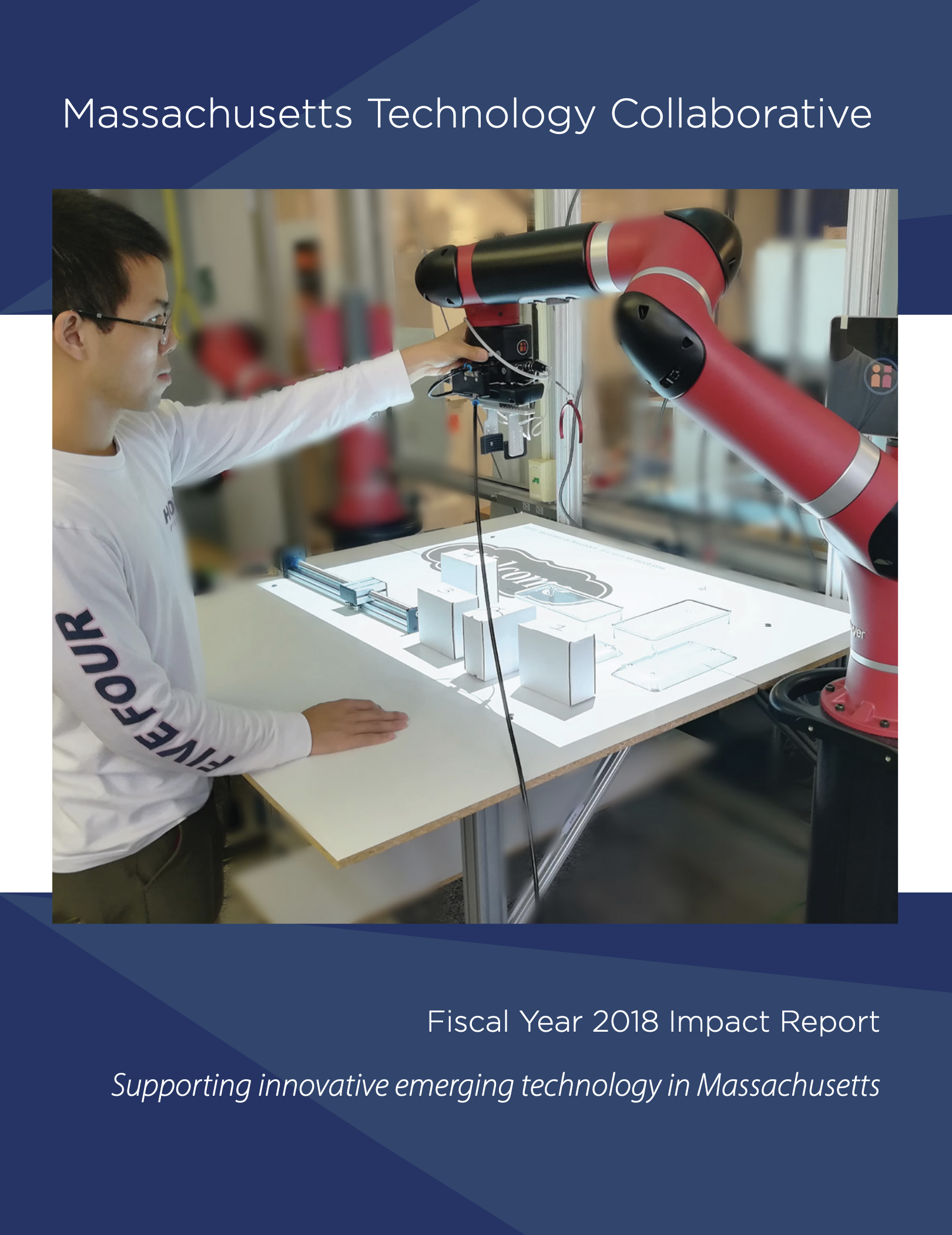 Fiscal Year 2018 Impact Report
This FY'18 Impact Report highlights a dynamic year at the Massachusetts Technology Collaborative (MassTech), supporting innovation-based growth across all regions of the Commonwealth.
This report summarizes progress in programs designed to expand high-speed Internet access, accelerate digital health innovation, support a talented workforce for our best-in-the-nation innovation economy, and partner with industry leaders and researchers to keep our thriving tech sector growing.  These activities are shaped by our Board of Directors, and are in alignment with economic development strategies championed by industry, the Administration, and the state Legislature.
Financial Reports
| | |
| --- | --- |
| Financial Statements and Required Supplementary Information - Year Ended June 30, 2022 | Download PDF |
| Financial Statements and Required Supplementary Information - Year Ended June 30, 2021 | Download PDF |
| Financial Statements and Required Supplementary Information - Year Ended June 30, 2020 | Download PDF |
| Financial Statements and Required Supplementary Information - Year Ended June 30, 2019 | Download PDF |
| Financial Statements and Required Supplementary Information - Year Ended June 30, 2018 | Download PDF |
| Financial Statements and Required Supplementary Information - Year Ended June 30, 2017 | Download PDF |
Budget Reports