The Commonwealth of Massachusetts is home to a thriving and top-ranked innovation economy.
Our roster of leading technology companies, academic institutions, incubators, entrepreneurs, and researchers make Massachusetts one of the best places in the U.S. to start a business, develop your revolutionary idea, or launch a new technology.
Top Ranked
This mix of top assets has placed Massachusetts at the top of numerous independent rankings, including: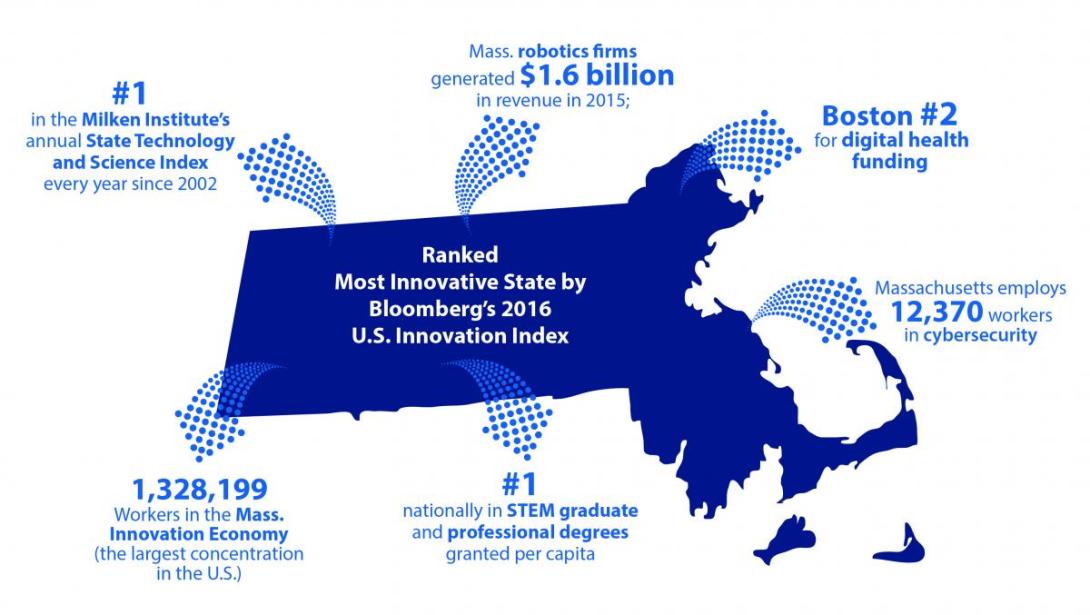 Investing in Innovation
The Commonwealth of Massachusetts is continuing to invest in innovation, supporting projects that will boost emerging tech sectors and keep Massachusetts a global leader in the development of new, cutting edge technologies. Discover how these projects support the Massachusetts innovation economy and learn how your company can become a partner in these projects: 
​Interested in moving your company to Massachusetts?
Visit our Business Assistance page to uncover state resources or to connect with a member of our program team.