Blue Economy Pitch Contest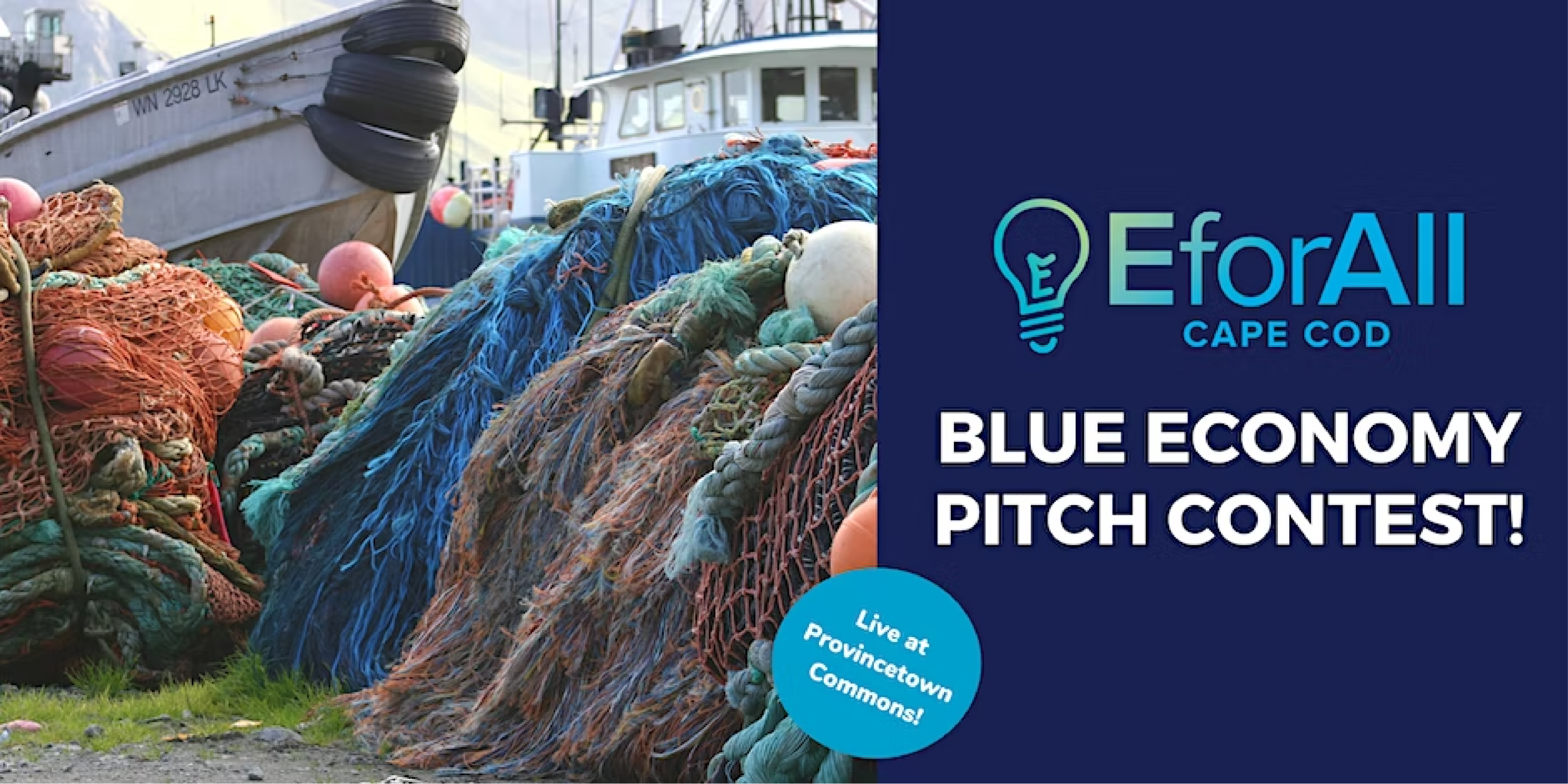 Have a business or non-profit idea within the theme of 'Blue Economy'?
EforAll Cape Cod and The Provincetown Commons are co-hosting a Blue Economy Pitch Contest supported by a State of MA EOHED Urban Agenda Grant.  This is a fast-paced, fun community event that helps early-stage entrepreneurs gain valuable exposure and feedback on a business idea. Great opportunity to network, validate a business idea, and compete to win a cash prize.
Register to attend as an audience member or apply to "pitch" your idea.   Deadline to apply: March 31st, 2023, @ 12 pm (noon) EST.