Bay Path's 10th Annual Cybersecurity Summit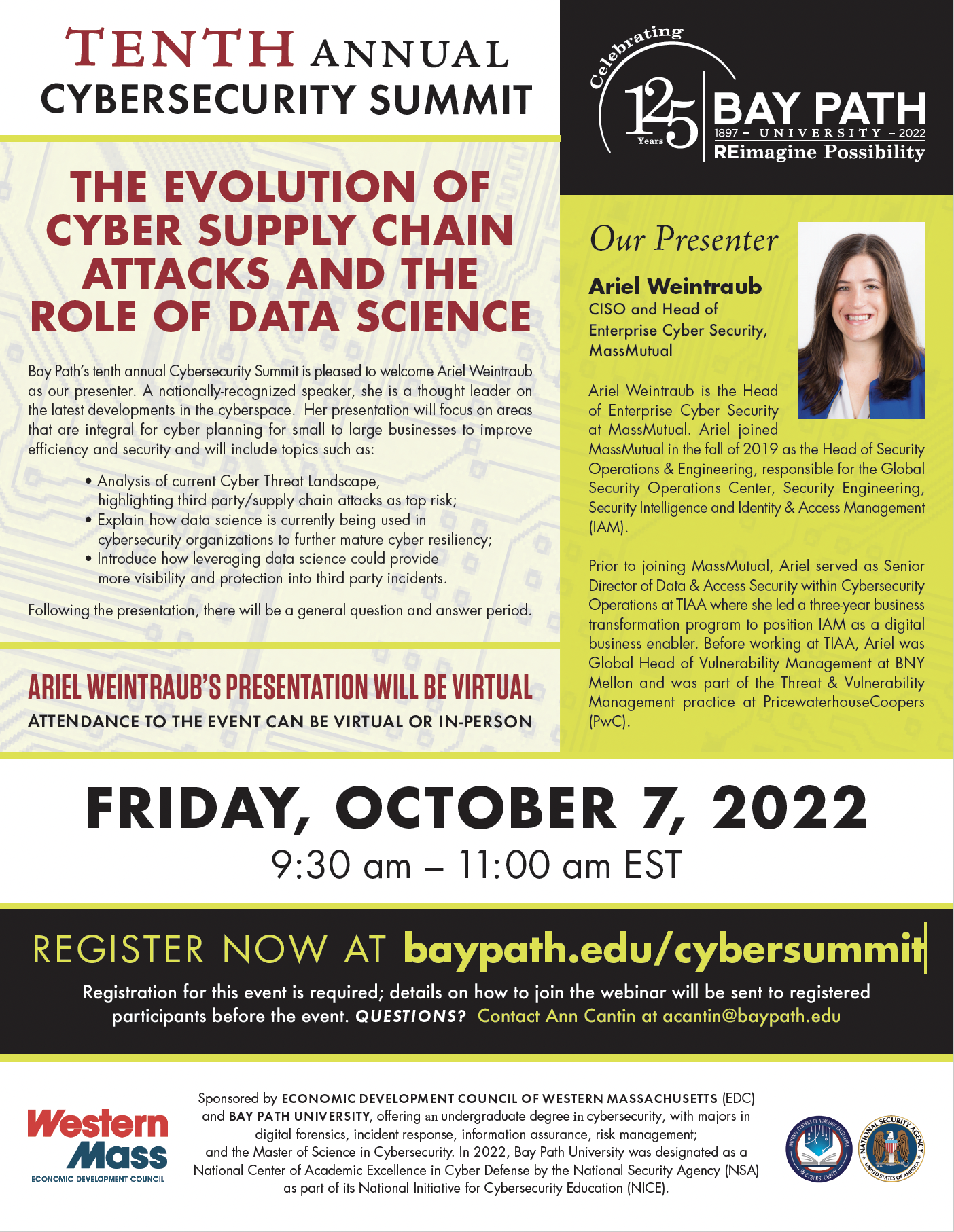 The Evolution of Cyber Supply Chain Attacks and the Role of Data Science
Presenter: Ariel Weintraub, CISO and Head of Enterprise Cyber Security, MassMutual
This is a hybrid event.  The presentation will be virtual.  Mills Theatre on Bay Path's Longmeadow campus will also be open for viewing the lecture, and will have an in-person post-event discussion.
A nationally-recognized speaker, Ms. Weintraub is a thought leader on the latest developments in the cyberspace.  Her presentation will focus on areas that are integral for cyber planning for small to large businesses to improve efficiency and security and will include topics such as:
Analysis of current Cyber Threat Landscape, highlighting third party/supply chain attacks as top risk;
Explain how data science is currently being used in cybersecurity organizations to further mature cyber resiliency;
Introduce how leveraging data science could provide more visibility and protection into third party incidents.